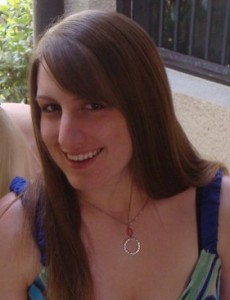 In Short…
Jamie Goldberg is the lead soccer reporter at The Oregonian. Her primary focus is covering the Portland Timbers and Portland Thorns.
She is also a graduate of the UC Berkeley Graduate School of Journalism. Goldberg is a multimedia journalist who loves to write, but can also work across platforms with ease. In 2013, she produced an award-winning multimedia piece on sports performance anxiety titled "Mental Games," in which she combined long-form writing, video, photography, and audio into a multimedia website that she coded from scratch. Her work has been published in The Oregonian, SI.com, The Los Angeles Times, The San Francisco Chronicle, The Boston Globe and the Pomona College Magazine, among others.
A little more information…
A former varsity college softball player, Goldberg has a particular passion for sports reporting. She first joined The Oregonian as an intern in 2011 and returned to the media outlet in 2013 to cover trends, issues, and enterprise stories on the soccer beat.
Previously, Goldberg was an editor and reporter at the hyperlocal news site Mission Local, where she covered San Francisco politics, local sports, and various other topics.
In 2012, Goldberg covered national politics as an intern at the Los Angeles Times Washington Bureau. She was awarded a 2012 White House Correspondents' Association Scholarship for her political reporting.
In the summer of 2010, while interning at The Marin Independent Journal, a daily newspaper in Marin County, California, Goldberg pitched and wrote an enterprise piece on sports anxiety. The article placed second in the 2010 California Newspaper Publishers Association's Better Newspaper Contest for Best Sports Story for a professional newspaper with a circulation of 25,000-100,000.
Goldberg has also worked at Wireless and Mobile News, where she wrote for a web-only publication and used social media to promote the website. In addition, she honed her broadcast skills as an intern in the sports department at KRON 4 News in San Francisco and in the news department at KPFA Radio in Berkeley.
Goldberg earned her master's degree in Journalism from UC Berkeley in 2013. She graduated from Pomona College in May 2011 with a degree in Politics and minors in Psychology and English.
Twitter | Vimeo | Email: jamiebgoldberg[at]gmail.com